Upwards-growing gardens – with verdant exteriors and vertically layered flower beds
Most of our cities are densely populated – some excessively so – and this concentration of people in urban spaces is continuing unabated. That has an impact on urban life and the way we build our cities. So when there's no more room to spread out, the only way then is to build upwards. That's the thinking behind some truly ambitious architectural projects, including vertical gardens on domestic facades, as well as more modest 'urban gardening'efforts undertaken on roof terraces and balconies. What they all have in common is a desire to restore an element of nature to cities for their inhabitants to enjoy.
Good residential and commercial property developments today have to be sustainable, efficient, and environmentally friendly, and they should also provide the same benefits as green spaces and parks that are absent for lack of space. Designing pleasing new spaces using residential facades, roofs, balconies, and patios often has a secondary aim: Building a home for insects and birds, as well as interconnected ecosystems that impact the micro-climates in interiors and on balconies, with plants that mitigate noise, dust, and heat. Wherever possible, such designs should leave enough space for individuals to live and grow against this green and pleasant backdrop.
Vertical gardening – the latest trend for architects and amateur gardeners
Vertical gardening is a modern approach to urban architecture and something that is also very much in vogue among gardening hobbyists. Common themes include house walls, balconies, patios, and interiors as well. The modern arts of garden design even encompass small front gardens and back yards. The trend has become popular precisely because looking up to the sky reveals a seemingly limitless amount of space for plants. A clear parallel can be drawn between professional landscape architects – with their glittering vertical garden creations – and DIY-minded urbanites with their creative flower gardens or greenery-based wall decorations. A variety of structures are used for this purpose, including special irrigated vegetation systems and garden trellises, as well as planter trays, plastic pockets, wooden frames, and pallets.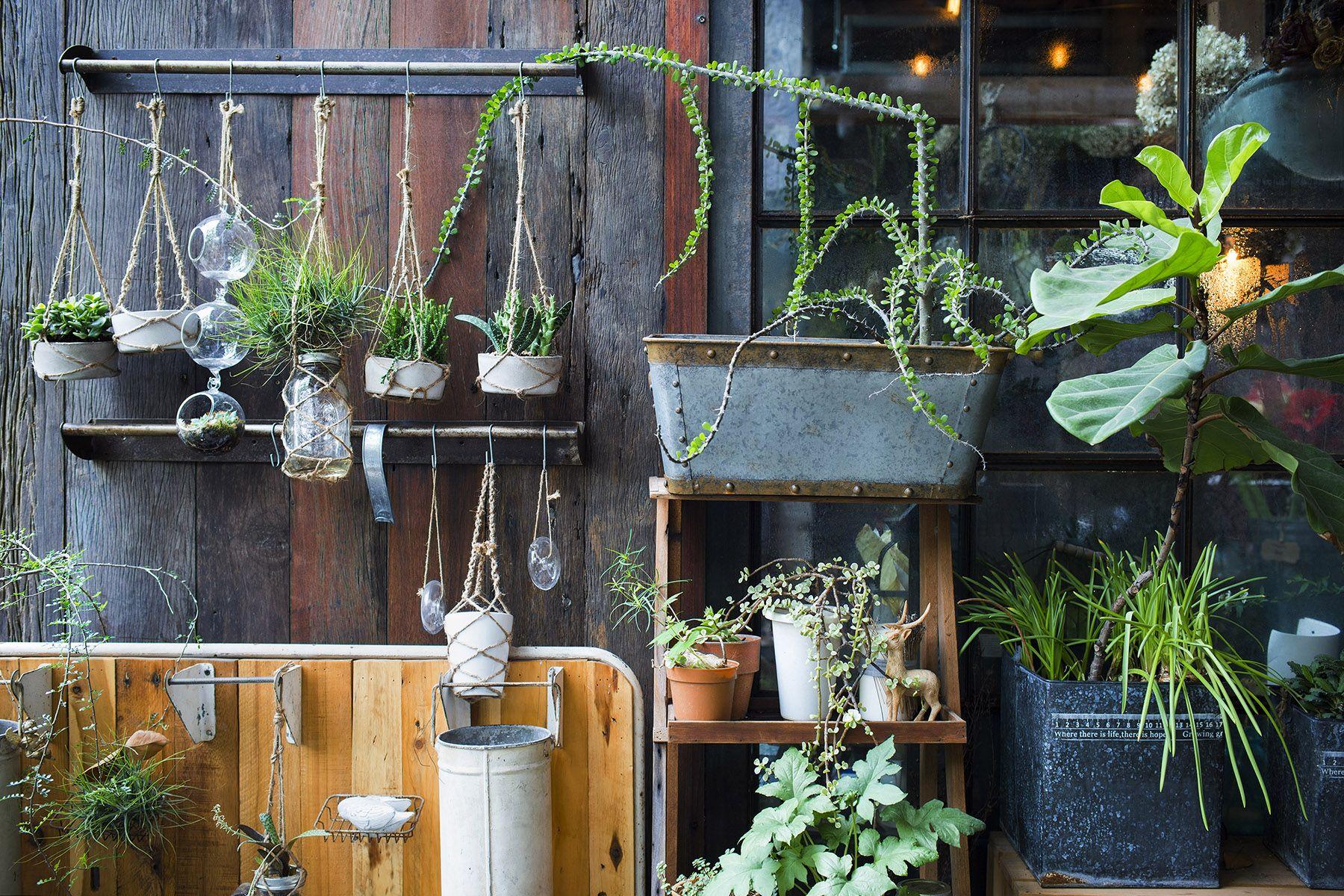 Modern shading systems are a perfect addition to vertical garden designs
For structural and landscape architects, vertical gardening is a challenge in terms of both design and engineering. Manufacturers like STOBAG offer innovative, tailored shading solutions for sun, weather, and privacy concerns. They are ideal when vertical gardens reach their limits in terms of sun shading, or when natural hedges are no longer enough to provide a natural form of partition. Offering state-of-the-art cassette awnings combined with side shading systems, balconies or vertical awnings for facade shading, and perfect control systems for domestic energy consumption, there is a wide range of products available for architects, with some of STOBAG's products having been awarded coveted design prizes. For example, in terms of facade shading, STOBAG offers vertical awnings for practically any use case. With their sophisticated and tried-and-tested technology, the awnings ensure the perfect indoor atmosphere while providing just the right balance of sun shading and privacy. There are even blackout shades available for dimming the light. And of course, a range of incredible products is also on offer for green roofs and patios. See for yourself.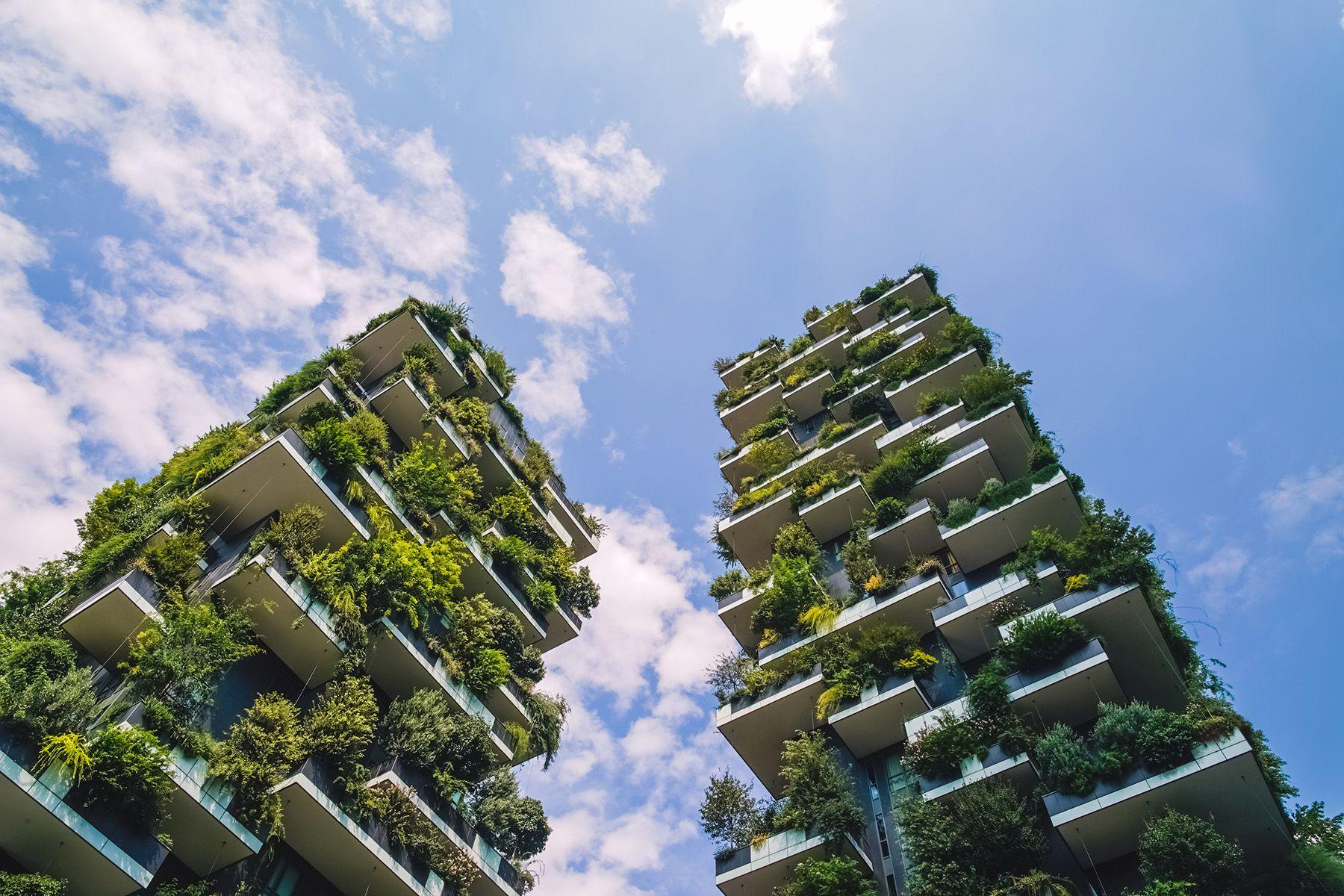 Origins of vertical gardening
Vertical gardening is a popular new fad, but it's by no means a recent invention. We've all heard of the mysterious seventh wonder of the ancient world known as the Hanging Gardens of Babylon. Constructed either by the legendary queen Semiramis or, according to other sources, the Babylonian king Nebuchadnezzar II, Legend says that the Gardens reached enormous heights and featured sophisticated systems of irrigation. Unlike today's modern trend, however, they were composed of individual terraced green spaces, built one on top of the other. For modern-day garden designers like the French botanist Patrick Blanc, use of the vertical axis is part and parcel of the design philosophy. His first garden designs were inspired by the lush cliff faces found in the tropical regions of Southeast Asia. These are often covered with epiphytes – plants such as orchids and bromeliads that thrive without the need for an underlying humus, source their nutrients from the air, and grow on a specific 'host' organism. Although Blanc's ideas were initially met with ridicule, he has since applied his vision in numerous locations around the world. In Europe, he introduced greenery to the facade of the European Parliament building in the center of Brussels, with a kind of rock-and-stone garden design. Nevertheless, the ideas incorporated into Blanc's projects extend far beyond wall-climbing plants such as vines. His vision is to use a diversity of soil-free vegetation to enhance a building's visual appearance while improving urban environments. There have been many other famous examples of vertical gardening – both indoors and outdoors. Perhaps the most notable of these is 'Bosco Verticale' in Milan, developed by the architects at Boeri Studi. Boeri built a vertical forest consisting of two towers, one 110 and the other 80 meters high. The buildings were constructed as part of developments that aimed to maximize efficiency in terms of space. For this design, Boeri was awarded the 2014 International Highrise Award, which attracts a cash prize worth 50,000 euros.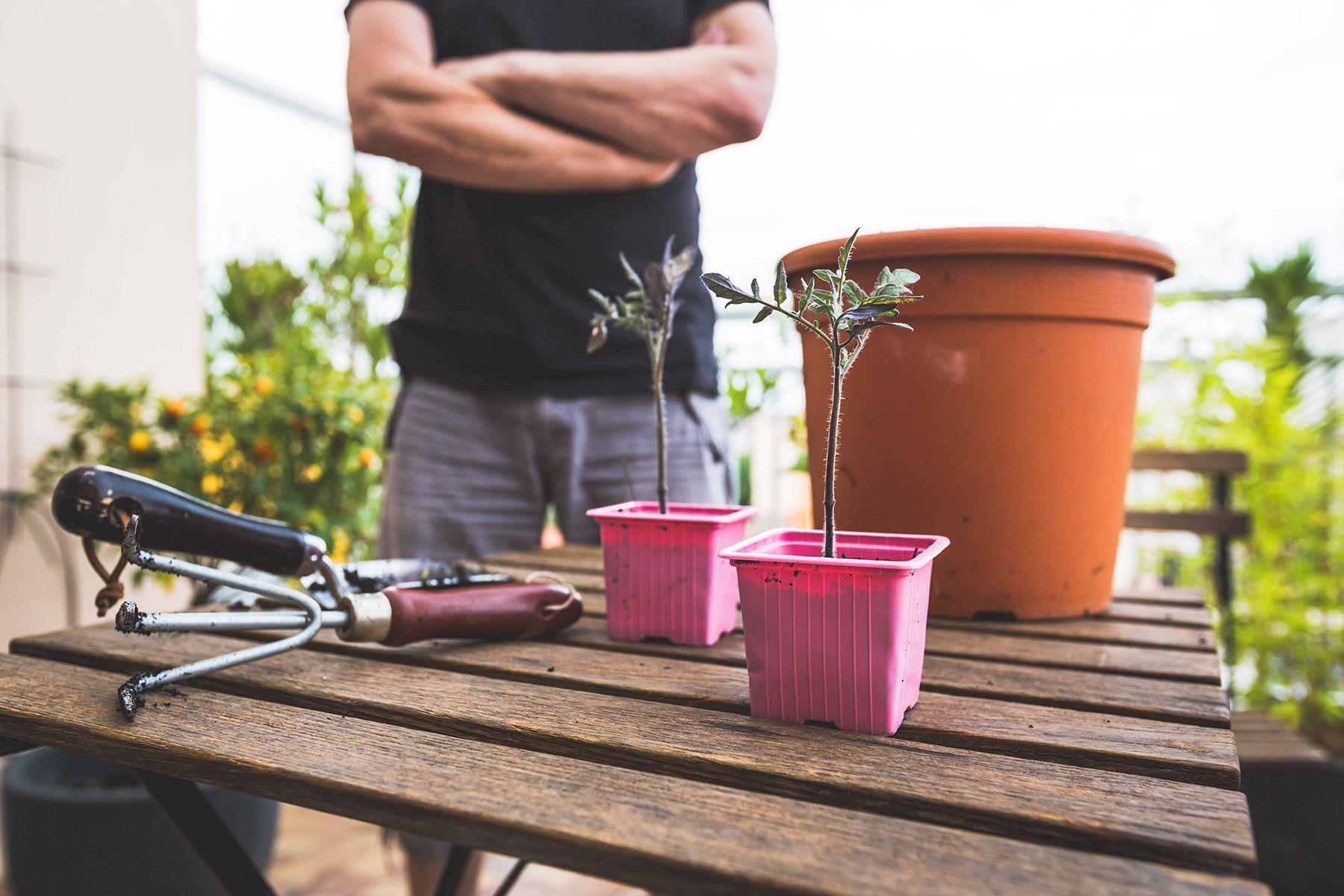 Tips for vertical gardening at home
As we have seen, there has been a lot of innovative thinking relating to gardens. Traditional, horizontal garden designs are now facing stiff competition. If you want to build your own garden that incorporates more greenery into less space, here are a few things you might want to consider first:
Regardless of how big you want your vertical garden to be, think about how you want the plants to be watered. Do you want a permanent wall-based garden with decorative year-round plants or a seasonal vegetable patch?
For decorative indoor wall gardens, you should use plants which consume less water, can cope with the indoor temperatures, and can adapt to the lighting conditions.** Mosses, ferns, and succulent plants are generally robust** enough for this. These thrive in soil, hydroponics, or substrate. If practicality is more important to you, you might want to try planting strawberries, herbs, cherry tomatoes, peppers, or chillies in planting pockets one on top of the other, creating a foodie-friendly wall garden. Useful starter packs are widely available for such purposes.
For outdoor gardens, you can choose from the full range of plants. Indeed, virtually anything that would grow well in horizontal format on your yard, garden, or balcony is also suitable for vertical cultivation. That said, the best plants to choose are those that have short roots. Depending on the height and where you want to put them, there are hanging baskets, planters, and various versatile trays widely available. Some of these even have irrigation systems, watertight back panels, drip trays, and space for soil along the entire length of the units. These complete systems are easy to use for planting and are ideal for beginners.
A cheaper, yet unconventional and often more complex, approach is to build raised beds with pallets and pond liner or using recycled plastic bottles.
Remember: It's no easy task to mount elements of greenery on the sides of buildings. The wall has to be capable of bearing the weight. Air spaces such as insulation also needs to be taken into account, as well as drainage of excess water. Moisture and roots must be kept away from the building's main structure. Do not allow the vertical greenery to damage the property's structural elements.
From everyone at STOBAG, we hope you have a lot of fun with your vertical gardening!