Living outdoors - getting out into the garden, the patio, the balcony. The beautiful thing is that there are many ways to extend your stay outdoors regardless of the weather - be it with a cassette awning, a glass roof or a lamella pavilion. The perfect protection against the sun, rain and inquisitive eyes. But which solution is right for you? Here are a few tips on what to consider when buying an awning.
Purchasing an awning: Your installation situation provides initial information
Which awning is ideal for you will depend on the place of installation and the intended use: Can it be attached to the building? Is it intended to serve as sun protection in the garden or as the perfect weather protection on the patio? And maybe you also want to protect your outdoor surroundings from the inquisitive glances of others?
There are fundamental things to consider when buying a shade. Would a neighbor be bothered by the new awning or would a tree be in the way when you extend it? And may it even be necessary to obtain a building permit? Another very fundamental consideration is the protection of the awning. After all, an investment in user comfort should have a long service life. Can the awning be installed under a balcony or protruding wall or is it exposed to wind and weather and requires constructive protection?
Position and direction determine your awning purchase
Which direction does the shadow cast on your house or apartment? This is the key question when purchasing an awning for shade. The size and orientation of the awning should always be adapted to the circumstances. This is why an awning is always slightly different depending on the course of the sun. As a general rule, the larger the area you want to shade on your balcony or designate as sun protection in your garden, the larger the awning drop-out and width must be. STOBAG, recommends an awning that is at least half a meter longer than your patio or balcony. In principle, there are many STOBAG awning models with a drop of up to four meters.

If your patio or balcony is exposed, or if your garden seating area is facing the west, an additional fabric, integrated into the front profile, which can be extended vertically and continuously is recommended. Or a side shading system that can be stored in a beautifully shaped aluminum cassette and is ready for use in no time at all. If you opt for one of these solutions, neither the low sun in the late afternoon nor the curious eyes of your neighbors will interfere with your time outdoors. And most of all; depending on the fabric color and fabric design, the awning reflects beautiful color nuances and great atmospheric images in the alternation of the sun's course. In order to avoid disappointment when buying an awning for a balcony or patio or sun protection for your garden, we recommend that you do not just look at the desired awning fabric at an exhibition. After all, the interplay of colors of an awning fabric can vary depending on sunlight and daylight compared to what it looks like in a closed room or on a small material sample.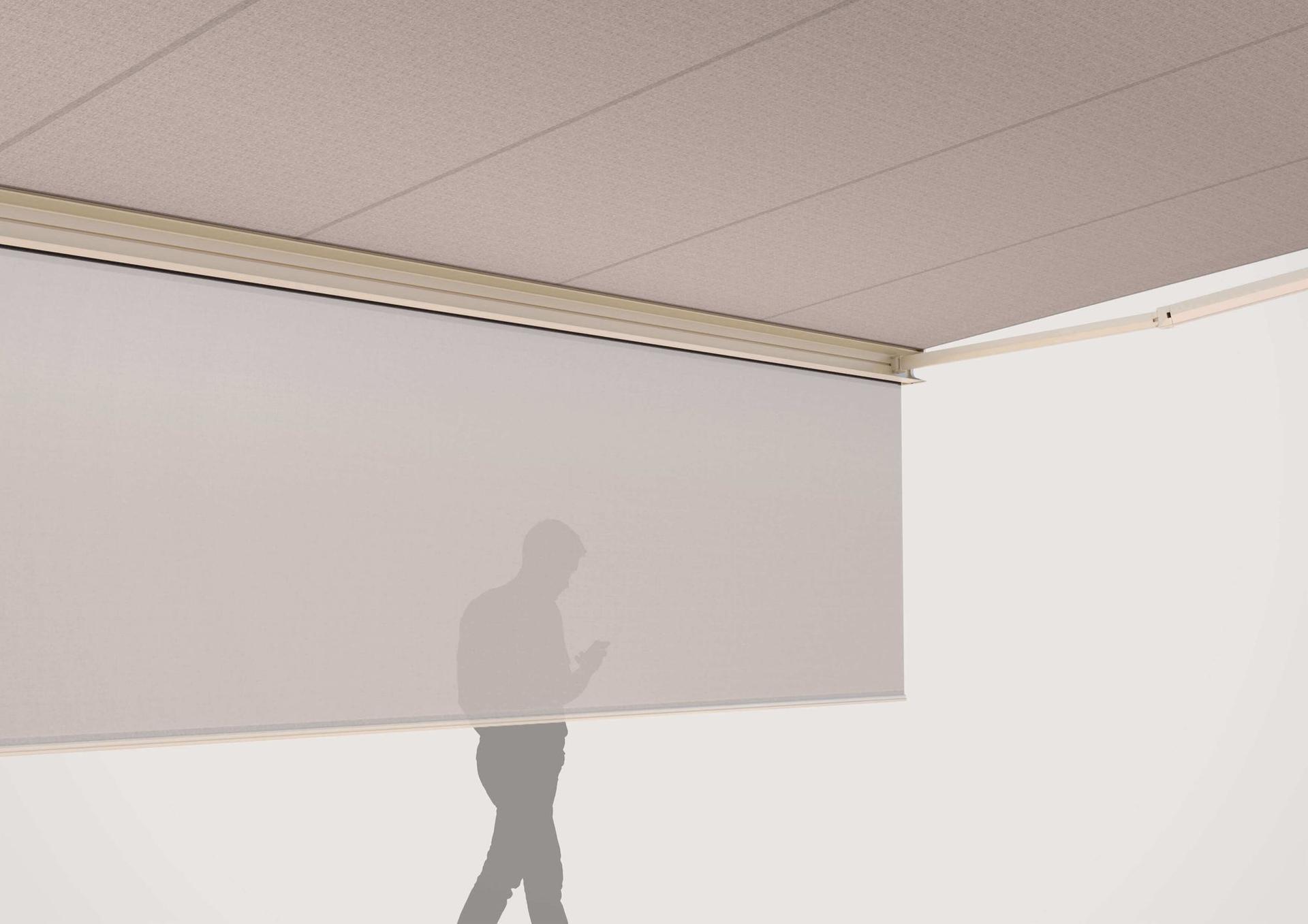 Consider subtle differences when buying a sunshade or weather protection
From jointed arm-, cassette- and vertical awnings to glass roofs or free-standing pavilions
There are many types of awnings and of course one must decide which sun protection or weather protection to choose. It is important that the awning fits the style of your house and garden. Expert consultants are available to help you make the right choice. There are many possibilities - especially with high-quality awning manufacturers such as STOBAG.
Open jointed-arm awnings, for example, are very popular because the variable angle of inclination allows them to be individually adapted to a wide variety of conditions. However, they should be installed under a balcony or protruding roof because the fabric and construction are open and unprotected. Cassette awnings are a high-quality version of jointed-arm awnings. A corrosion-resistant aluminum cassette effectively protects the fabric, mechanical parts, and electrical components, if present, against condensation, storms, and dirt. So-called vertical awnings are mainly used for modern facade shading. When a blackout fabric is used, the vertical awning also allows for reliable room darkening.
Those who want more than simple sun protection for their garden, want to use their patio in any kind of weather and want to be able to leave their garden furniture and grill outside in the winter, will find a perfect solution in the glass roof system. The advantages of this effective weather protection: A stable aluminum construction with integrated roof glazing and optional shading unit. Extensions such as vertical front shading, side glazing, a privacy screen or atmospheric lighting can easily be integrated.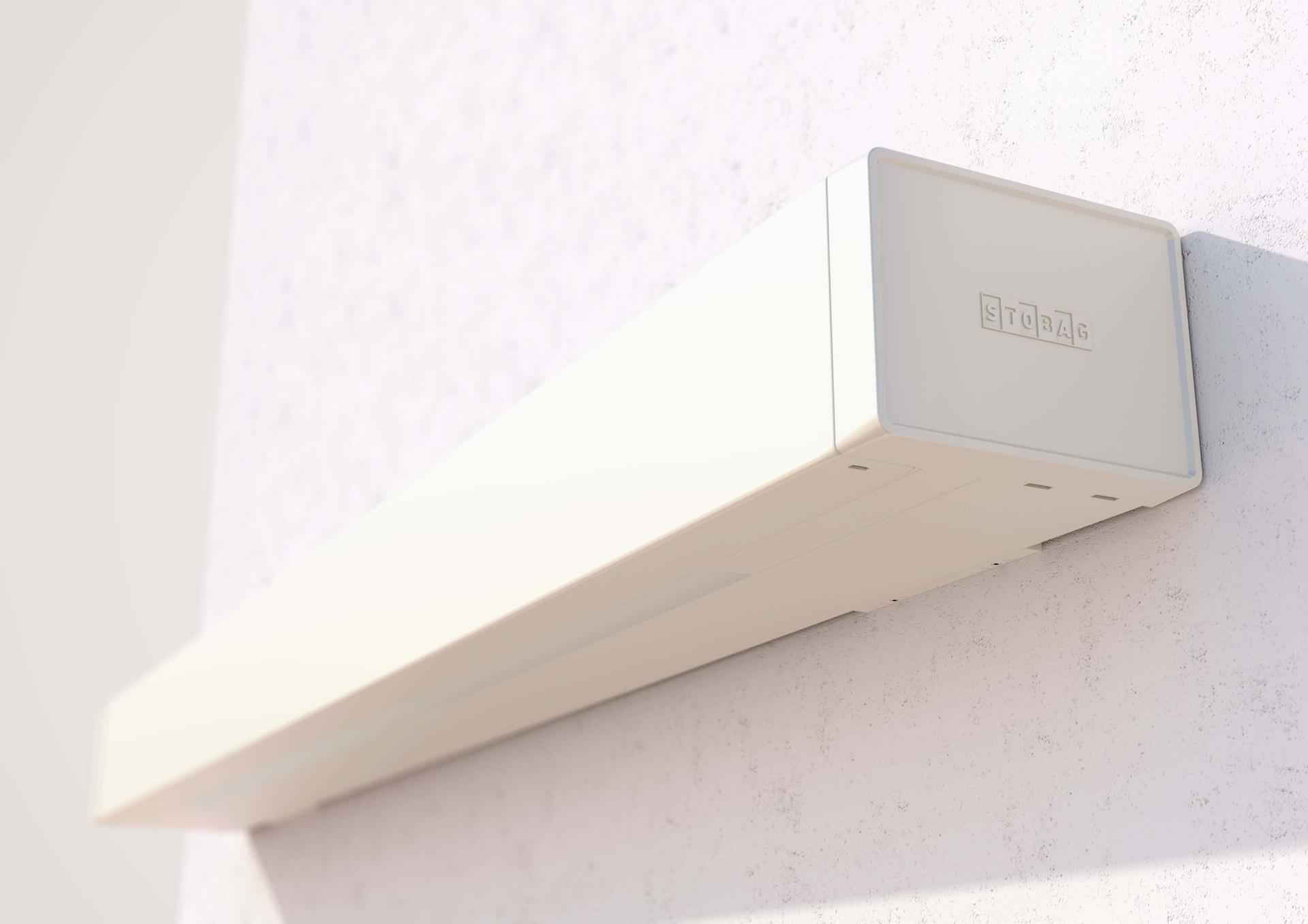 If you are unable to mount your awning or glass roof on a façade, a free-standing patio pavilion with a modular roof system and convenient expansion options offers the perfect solution. This type of pavilion is both modern and comfortable and provides all-round protection.
Of course, the budget also plays a role when purchasing an awning. While jointed-arm and cassette awnings are the more economical versions, patio pavilions and glass roofs with integrated shading options are among the higher-priced solutions.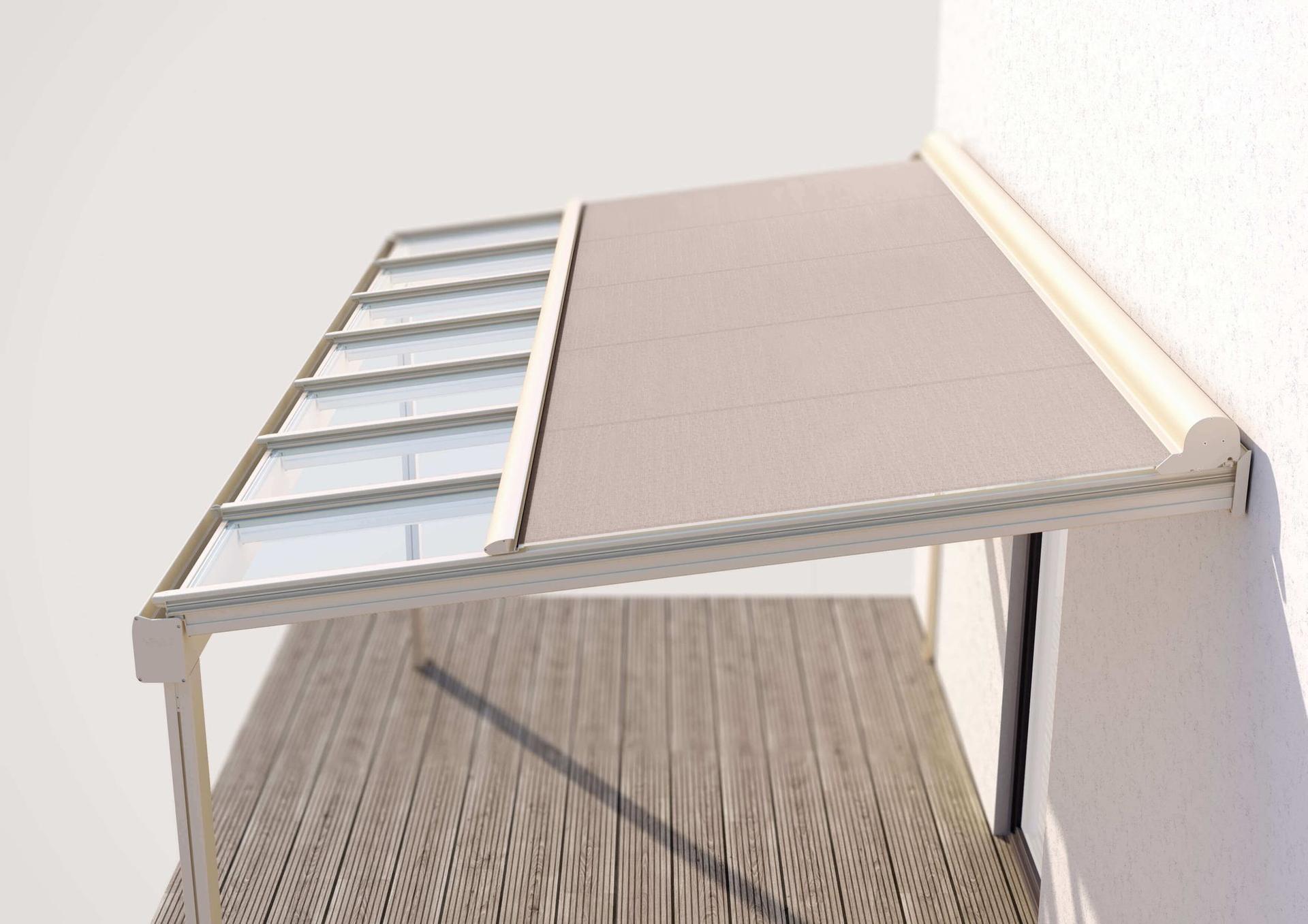 Recognizing high-quality awnings
The price-performance ratio plays a central role when buying a shade or sun protection for your garden. The visual appearance alone does not guarantee long-lasting, undisturbed enjoyment outdoors. High-quality workmanship is the key to making a good purchase decision. This starts with the constructive elements. Because of the high demands, we recommend an aluminum design wherever possible. Profiles and frame parts should also be powder-coated to protect them from environmental and weather influences. A high-quality cassette awning is not only characterized by its corrosion resistance, but is also fitted with an inspection flap that opens. A more than sensible investment for the future: This flap allows you to clean and change your awning fabric over the years. Electrical components can also be repaired, replaced or retrofitted using this flap.
When choosing awning fabrics, you can choose from a wide range of materials these days: Whether you prefer monochrome, striped, subtle tones or bright colors - there is plenty to suit every taste. In the evening, awnings actually have a heat-insulating effect. Special attention is paid to perfect UV protection when selecting awnings. This is the only way to prevent sunburn and fading of the materials. Above all, the seams must be well manufactured.
Many awning manufacturers use acrylic as the basic thread material. However, acrylic threads do have the disadvantage of being only partially UV-resistant. The result: After only a few years, the thread rips and the fabric seam detaches. If the seams of your new awning are processed with a so-called Tenara sewing thread, you can rely on an extended product service life. Tenara is a high-performance Teflon thread suitable for textile applications in industry and construction. It is extremely UV-stable and remains unchanged under adverse weather conditions and harmful environmental influences. Even cleaning agents or salt water do not degrade Tenara seams.
By the way: Awning fabrics made of pure polyacrylic can develop wrinkles at the seams over time. This is not a sign of poor quality, but rather due to the material. Another tip for identifying high-quality sun protection or weather protection when purchasing an awning: A jointed-arm awning should always be slightly bent downwards when extended. Experts refer to this as cranking. If this cranking is not present, the fabric rests directly on the jointed arms and continuously rubs against them. The result: rapid wear and tear. Especially in the case of cheap awnings, the lack of cranking is often a problem. Best case scenario, the smooth operation of your awning is controlled by a bevel gear. So-called worm gears are indicators of poor quality.
Perfect comfort: Automation and control systems for awnings
Today, every awning design can be operated automatically via a control unit such as a smartphone or remote control. A good electric motor from market leader Somfy, for example, ensures a consistent high fabric tension without creating ripples and increases the service life through smooth opening and closing. Wind sensor-based systems automatically retract their jointed-arm or cassette awnings in the presence of wind, ensuring perfect protection. An optional sunlight sensor automatically activates the awning's extension to keep your living room or conservatory cool. And if you're looking for an extra special mood, you can also equip your electric awning with lighting for atmospheric outdoor evenings.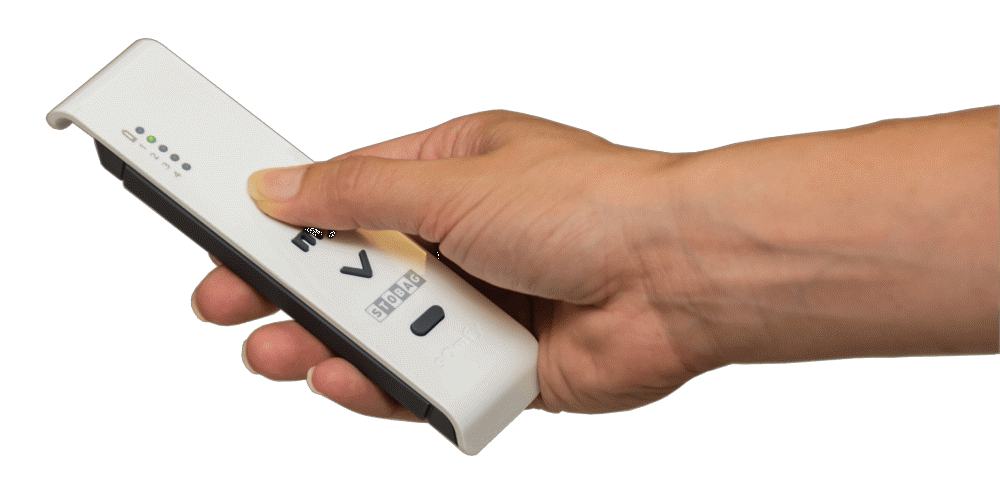 Specialists ensure the perfect installation of your awning
Don´t try and save money in the wrong place - even if you are a good do-it-yourselfer. Awnings must be properly and carefully installed. Especially a fully extended awning has a center of gravity that lies far out and the fabric, like the main sail of a ship, can transfer enormous wind pressure to the frame. This means that the mounting has to do a lot of hard work. Incorrectly installed, the awning can break off the house wall and cause damage. If you don´t want to deal with heavy-duty fixings and injection mortar, you should leave the installation of your new awning to a specialist company. This ultimately saves you time and money. STOBAG has established a widely-distributed network of specialist partners. An inquiry is worthwhile: Quality advice, materials, execution and assembly are reliable investments for the future.