New spaces for al-fresco dining all year round
You don't need month-long heatwaves and long hours of sunshine to increase your covers in outdoor restaurant spaces. All you need is a great atmosphere and good functional utilities on hand. This article will show you how you can use a pergola awning to offer the perfect hospitality to your guests quickly and easily for many months of the year – in a space with which no conventional patio awnings can possibly compete.
Whether you run a hotel, restaurant, ice cream parlor, beer garden, or sidewalk café, awning providers like STOBAG know exactly what al-fresco dining and outdoor hospitality requires. And it involves much more than simply shielding guests from the sun and rain. A common challenge for businesses is capitalizing on the season and, ideally, sustaining it as long as possible, while at the same time maintaining a cozy atmosphere. Going beyond the usual installation options on ceilings and walls, at STOBAG we have invested a great deal in making our multiple-award-winning patio awnings even more versatile for the gastronomy sector. Our answer to the need for additional hospitality spaces is our pergola awning – sturdy, easy-to-combine, and customizable shading systems in generous build dimensions.
Pergola awnings for restaurants – as lightweight as awnings, but as robust as terrace roofs
The pergola awning is a design that cleverly combines the simplicity of an awning with the structure of a conservatory, and features additional characteristics typical for pergolas. Indeed, it more or less creates an entire extra room between a building and the outdoors. Once extended, it offers a protective shield against the sun, UV rays, and rain, depending on the fabric coverings used. Pergola awnings are also an attractive option for outdoor hospitality because, once extended, they are much more sturdy than other designs such as the articulated-arm variety. And unlike other models, you're not forced to install it on the wall or ceiling; it instead can rely on vertical columns for stability and protection against surrounding winds. However, the side supports primarily provide greater scope for stretching awnings around an outdoor space, thus ensuring additional shielding from the sun. You can even choose a width entirely independently of projection, creating a design that has a width greater than its projection from the building. What's more, because its tensile forces are perfectly distributed, this type of awning can even be installed on facades with relatively low load-bearing capacity. It's not even strictly necessary to include a concrete foundation – there are now versions available with weighted boxes for the supports. Restaurateurs and caterers thus have a great deal of freedom to choose when it comes to shading and protection of their outdoor spaces.
One more advantage to note for the pergola awning is its incredible resilience to even the heaviest rainfall – one need only ensure an inclination of at least eight degrees during installation so that the rainwater can run off.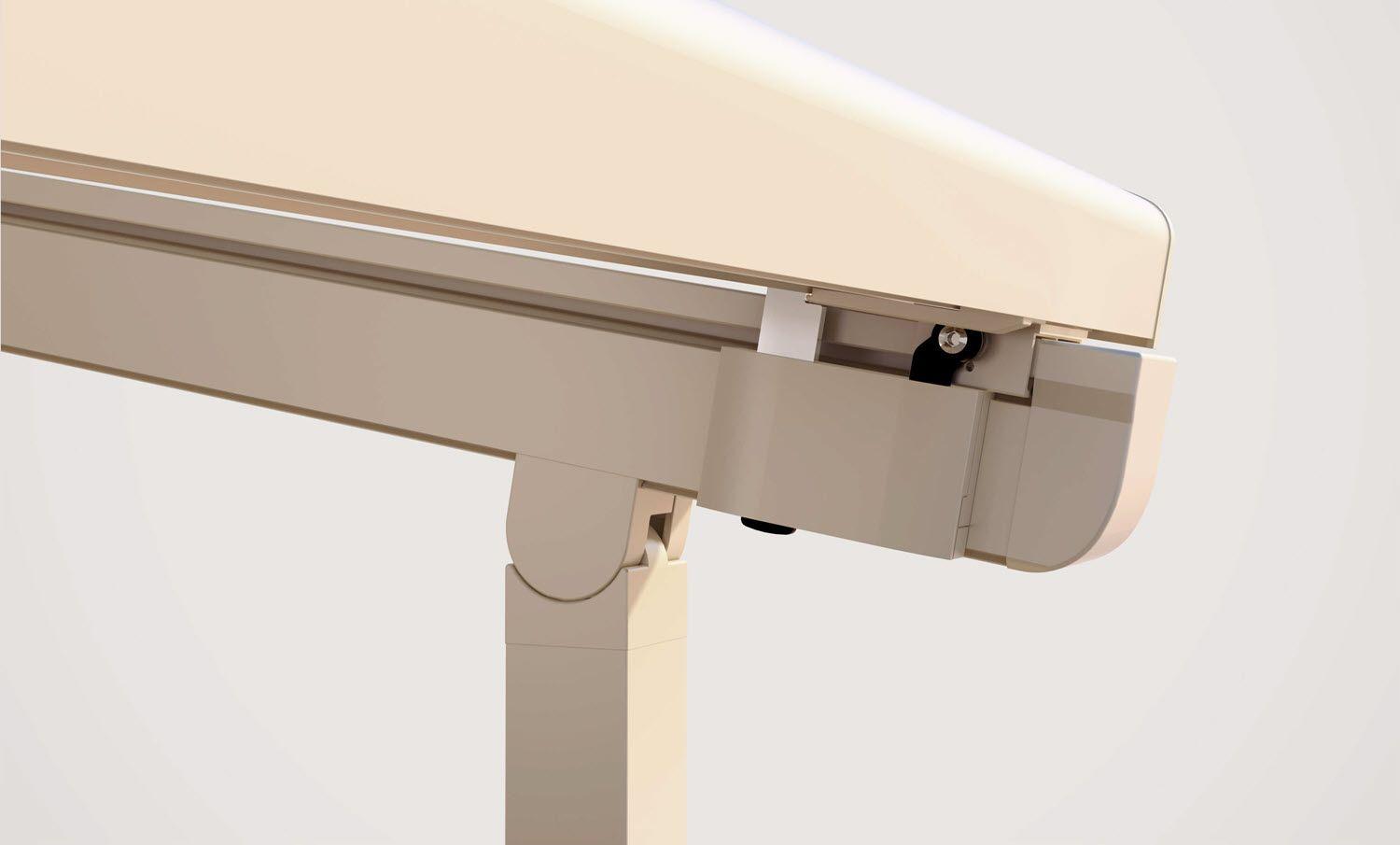 Upgrade your awning to boost your business all year round
High-quality pergola awnings can be upgraded and customized to include additional useful features. Side vertical awnings, for example, offer additional screening and wind protection. And by fitting the pergola awning with sliding side window elements, you can partially or fully enclose the entire area. Just be sure to look out for window units that can be moved easily. This way, you'll be able to react quickly to changes in weather without disturbing your guests. The awning coverings are held by rails on the upper section of the pergola in order to ensure stability of the entire structure. The textiles can be either unrolled or unfolded, depending on the model selected. In STOBAG designs, this is completely automatic. And to ensure rainwater does not drip from the coverings onto the flooring below, many designs feature a rain channel in the support beams.
Pergola awnings with lighting for a special atmosphere
Restaurants have to remain versatile. After all, guests will always appreciate the option to enjoy the outdoors for as long as possible. Whether that's in the evenings, on dark and wet days, or in spring, summer, or fall. Pergola awnings with integrated lighting allow you to extend the outdoor dining season by months. Elegant LED spotlights or strips in the profiles create atmospheric lighting conditions and are also extremely energy-efficient. They can also be color-optimized to suit the wider ambience of your terrace. The small light sources can often also be dimmed by remote control.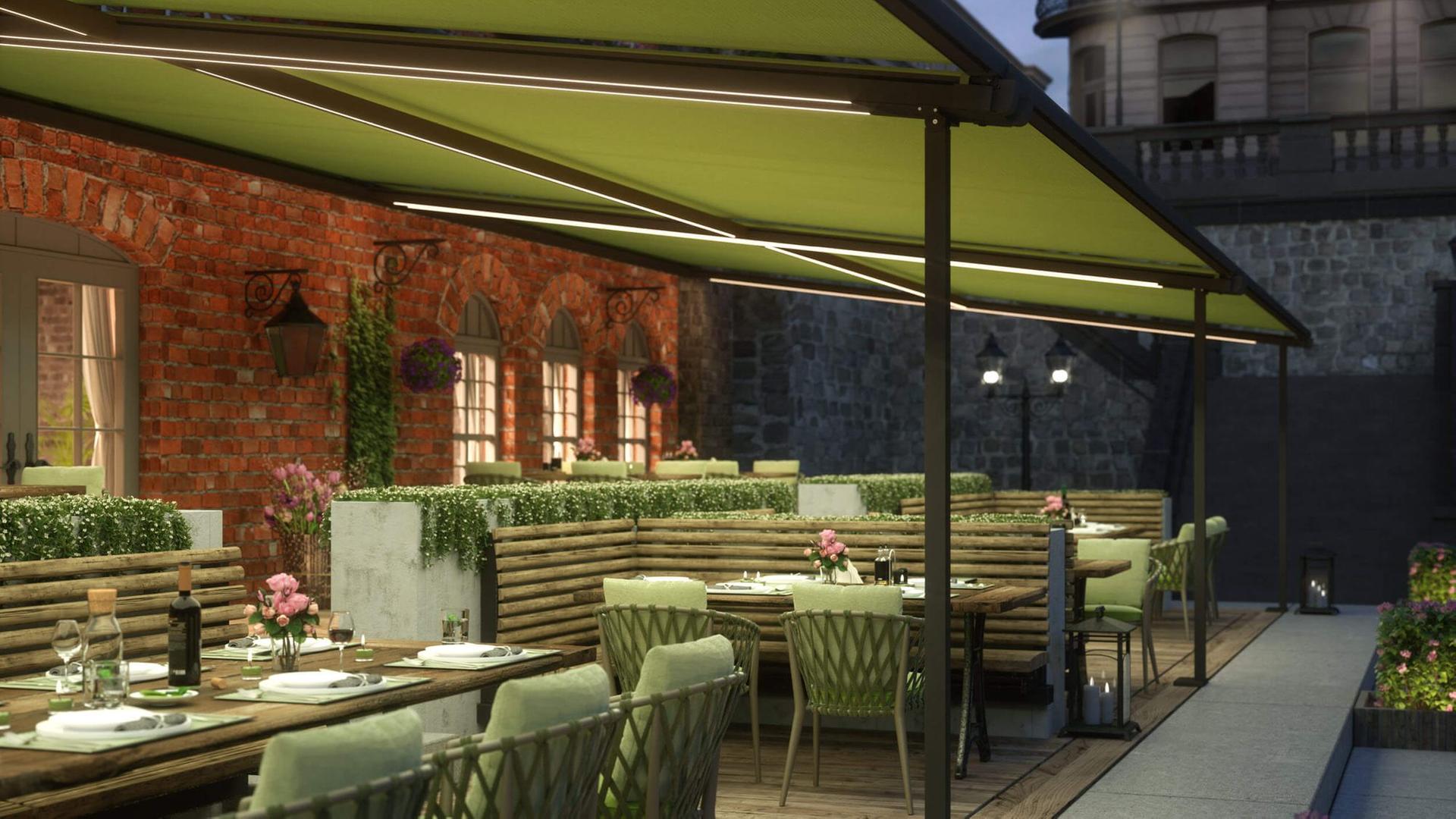 Form meets function – wide-area awnings work with a wide range of textiles
Pergola awnings can be fitted with a wide range of different textiles, and they are available with numerous different colors and designs to suit the decor of your restaurant and building architecture. For example, many business owners are opting for polyacrylic fabric. The fibers in this case are spun-dyed, which makes them extremely resistant to UV rays. Thanks to the chemical surface treatment, the textiles are also highly resistant to water, dirt, and oil. Another common fabric used is polyester, which has the advantages of being highly flexible, lightweight, and stronger than acrylic. Unfortunately, however, the material is susceptible to solar radiation, so it should always be adequately proofed. The third common fabric type for restaurant pergola awnings is PVC mixed with highly tear-resistant polyester yarns. After weaving, the finished fabric is stretched at high tension and coated with liquid PVC. This means that the fabric retains its shape and stretches only very slightly. PVC is an excellent solution if shielding your guests from the rain is your primary concern.
Summary – pergola awnings for restaurants
Thanks to its specialized design and build quality, you can use the pergola awning to quickly and easily invest in new outdoor dining areas, and ultimately boost your business revenues. It's a versatile and highly practical solution, even when it comes to designating smoking areas for guests. There are practically no limits to its versatility! The pergola awning is a great option for any restaurant owner wanting to temporarily shade a large area as well. Good designs impress customers with their functionality, flexibility, and quality of the materials and components used. Because of the additional expense for the design and materials compared to conventional models, the price point for a pergola awning comes in a little higher. However, if you choose this to invest in your business, you can achieve the perfect start to your outdoor season, and even extend it all year round.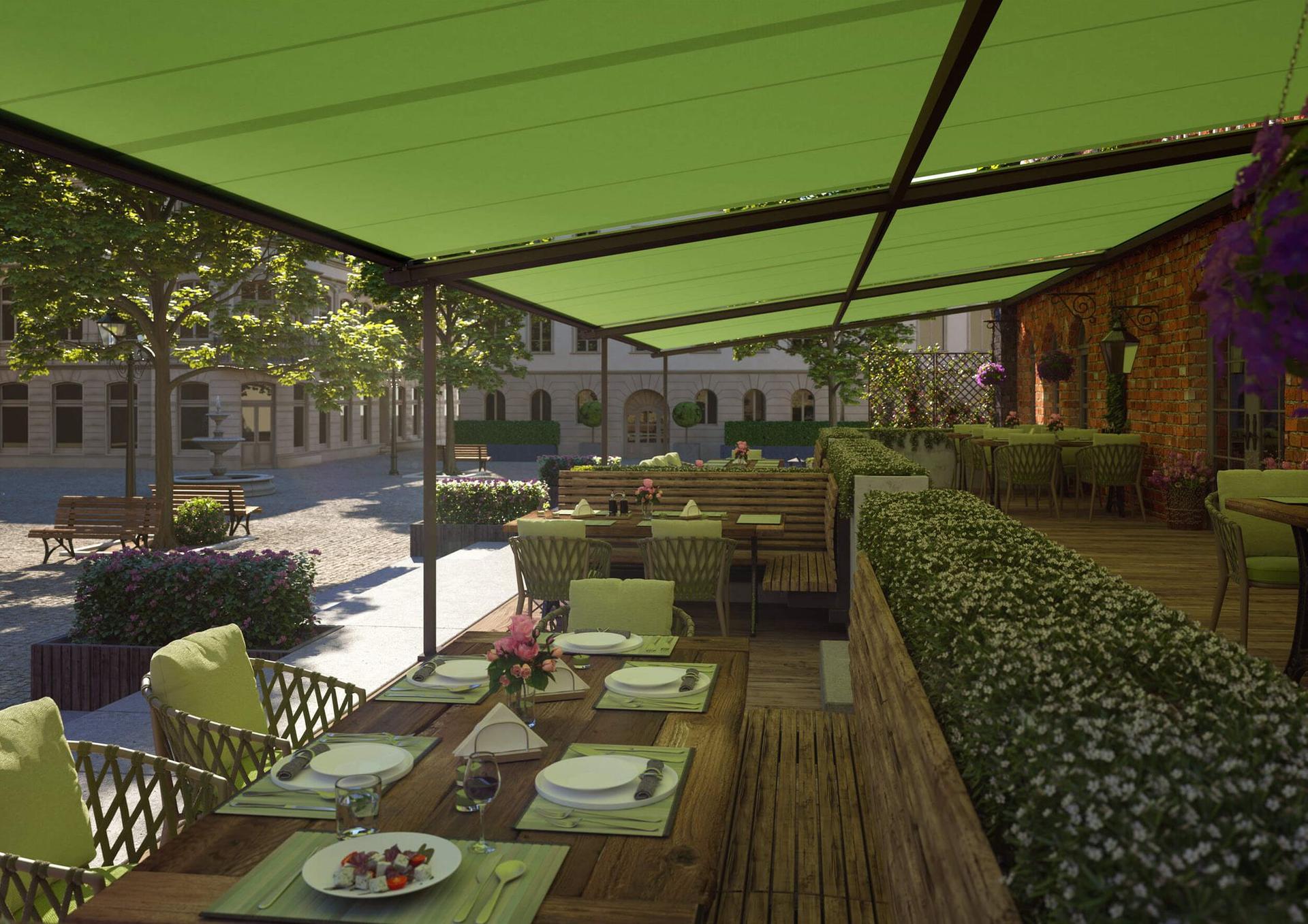 ---
Advantages of pergola awnings for restaurants
Extra-large widths
Can be installed on walls or ceilings
Rain guaranteed to run off
No danger of waterlogging
Optional integrated rain channel
Multi-element systems can be combined
Electronic control as standard
Optional integrated LED lighting
Stable to wind force 7
Diverse textile designs and color combinations
---
STOBAG new product PERGOLINO P8000 - learn more in the video: