Pollen allergy – when spring becomes the enemy
For the millions of people suffering from hay fever – an allergy to pollen – spring is a time of year that has a terrible dark side. Here STOBAG has compiled some useful information and everyday tips for how you can deal with hay fever.
Many that have the allergy also suffer from coughs, breathing difficulties, disturbed sleep patterns, headaches, skin irritations, and gastro-intestinal issues. Some assume that their symptoms indicate they have a cold, and so they expect it to eventually fade away. However, this can be misleading. If the tell-tale signs aren't properly dealt with, there is a risk of developing allergic asthma in the long term. That's why it's best to consult a clinician that specializes in allergies if you have hay fever – they can perform skin tests to find out which specific pollens cause issues and can advise you of the best medicines to take for your symptoms.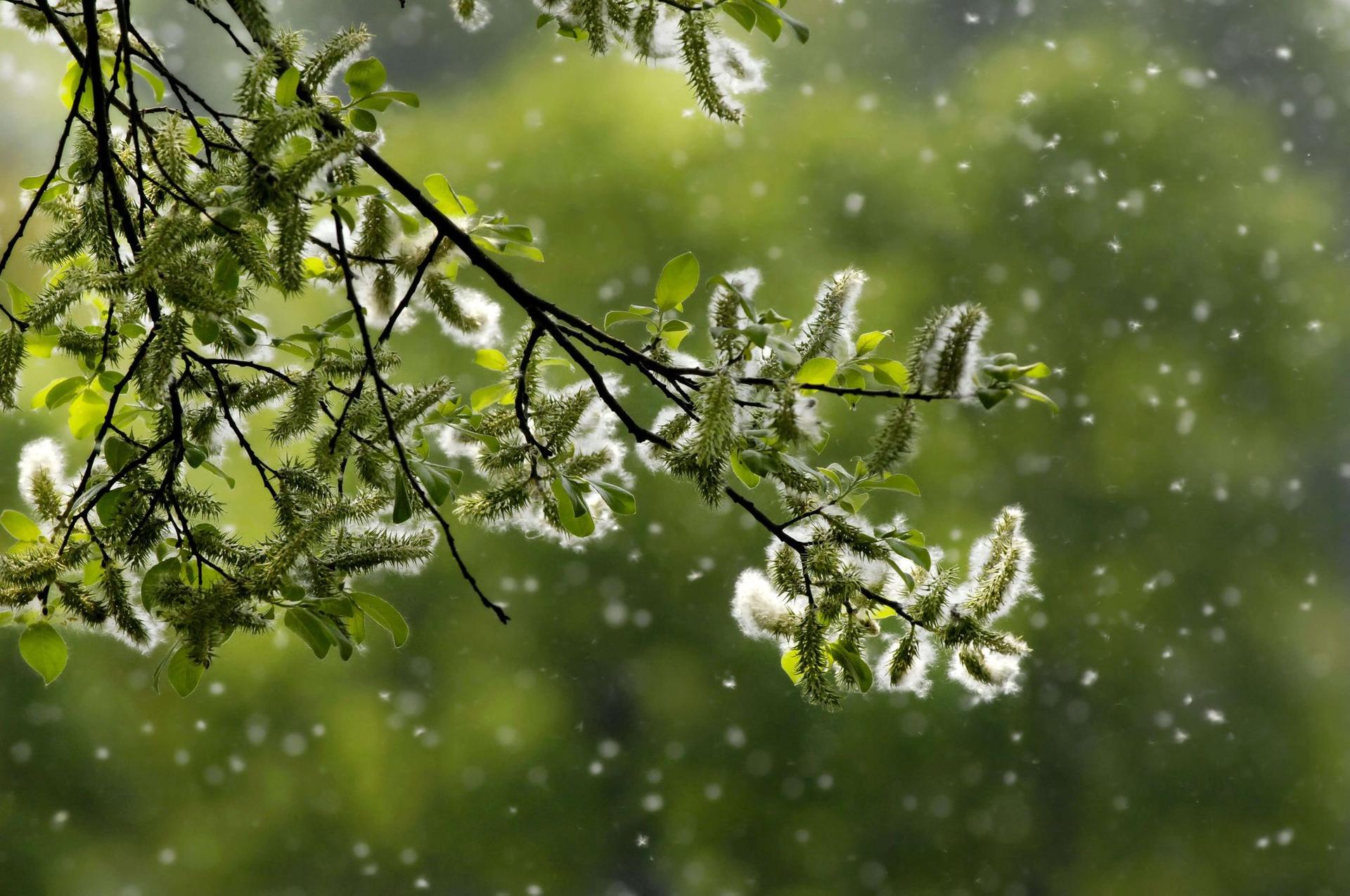 Hay fever – when pollen strikes
Hay fever is caused by pollen – a fine dust released by trees, bushes, grass, crops, and weeds. It consists of plant cells, intended to fertilize other plants, which upon contact with human mucous membranes release their contents and thus trigger an allergic reaction. In Germany, Switzerland, and Austria, these allergies are mostly caused by pollen from hazel, alder, and birch trees, as well as from kinds of grass, rye, mugwort, ragweed, and many more. The Swiss Allergy Centre has published a good overview of the plants that release allergens.
Medicines that alleviate hay fever
For many hay-fever sufferers, anti-allergy drugs such as antihistamines are effective. These prevent the body from releasing histamine – a kind of messenger chemical which typically mediates allergic reactions. However, one downside to these medicines is that they often make you drowsy. If antihistamine treatment recommended by your doctor aren't effective, a course of cortisone medication, delivered through an inhaler or nasal spray, may be helpful.
Another promising treatment for hay fever is immunotherapy, also known as desensitization or hypo-sensitization. This involves deliberately exposing the patient to the cause of the hay fever itself. Just like a vaccination against illnesses, this is designed to expose the body to the agent in a controlled manner and should allow the body to learn to cope with it. Desensitization is suitable for adults and children of school age and older. The more quickly you begin treatment once the allergy appears, the more effective it should be. Nevertheless, such treatment sometimes takes up to three years.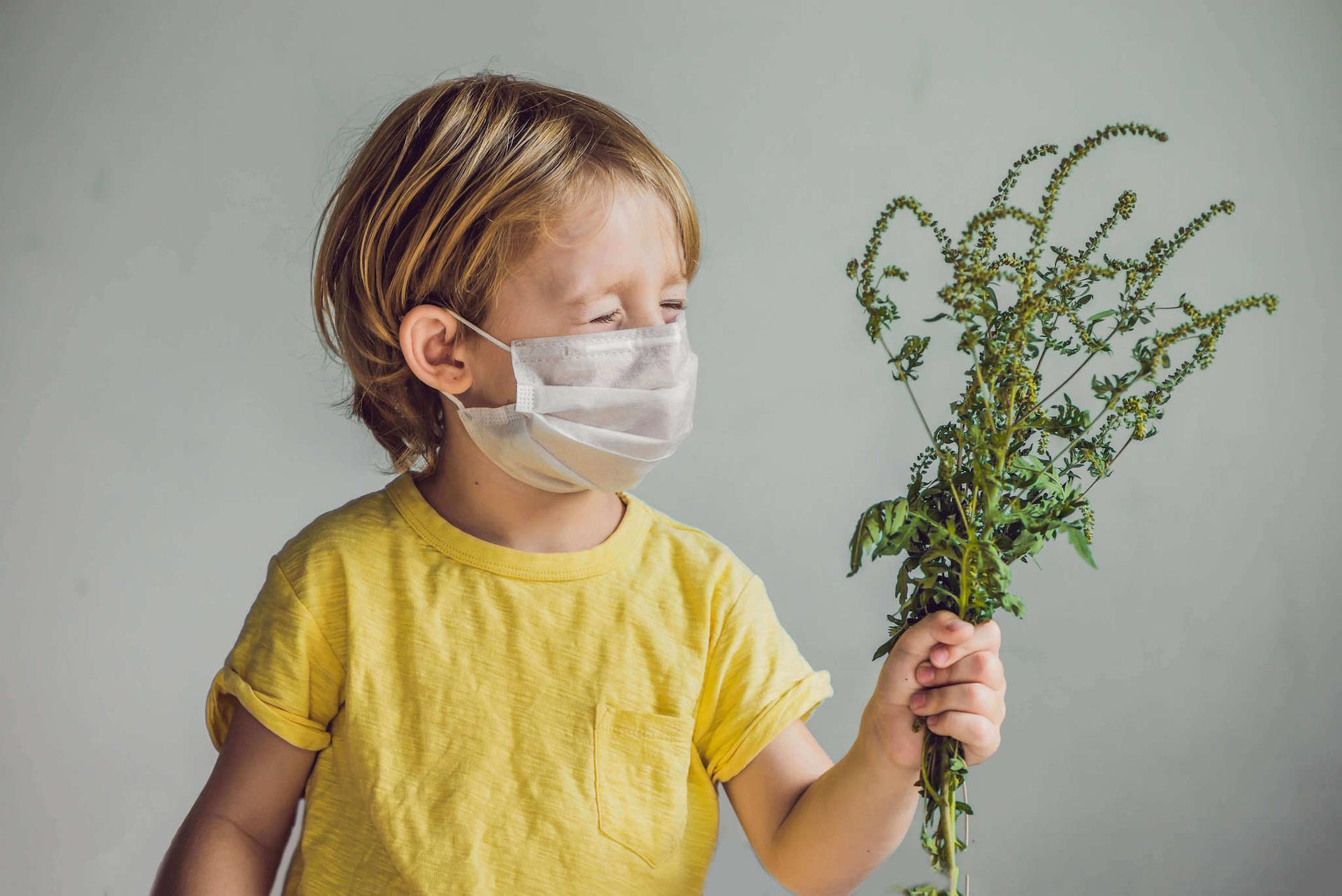 Useful hay-fever tips
Allergy specialists recommend that those with hay fever take everyday steps to avoid substances that trigger the reaction. Of course, this is easier said than done because the pollen season for allergenic plants can fluctuate wildly from year to year. For example, hazel and alder trees can blossom as early as January or as late as March, while birch trees flower between mid-March and mid-April. The bottom line is that plant growth and thus flowering times are strongly dependent on the temperatures observed during the preceding months. In each country, there are allergy information services which provide advice on pollen counts. Weather services also provide accurate pollen counts for each day.
Advice for when the pollen count is high
Before going to bed, take a quick shower and wash your hair. This way, you'll avoid carrying the pollen with you into bed and breathing it in all night.
Don't dry your clothes outside. This will prevent pollen from sticking to your clothes and bedsheets.
Don't change clothes in the bedroom. This will ensure that you don't blow around any of the pollen that has stuck to surfaces. It's often a good idea to change your clothes after you've been outside for a while.
If you live in a rural area, avoid letting the air into your home until the afternoon or evening, when the pollen concentrations are lower. For urban areas, however, it's best to do this in the morning.
Use vertical awnings, like those offered STOBAG, to reduce the amount of pollen in your indoor spaces. Drop-arm and window awnings may also help, to a certain extent. Special screens fitted in windows will stop the pollen from entering your home.
Regularly doing the vacuum-cleaning and wiping down surfaces reduces the risk of blowing around loose pollen if there's a draft or you're walking through your home. Special filters are available which minimize the amount of dust blown around when using the vacuum cleaner. There are also a range of suitable hypoallergenic vacuum cleaners available. When wiping surfaces, be sure to use wipes which trap pollen through static.
Air purifiers with state-of-the-art filter technology for interiors can help to reduce the pollen concentration at home and in the office. That said, be careful – the level of quality for these systems varies a lot. Today many cars have pollen filters or are suitable for having them fitted.
Regardless of the kind of filter what you're using it for, be sure to let someone without allergies change it.
Don't smoke. Smoking causes additional irritation to the mucous membranes. It's worth asking guests or other residents not to smoke as well.
Remove any agents that trigger a hay-fever response from your home wherever possible. You may be able to speak with your landlord or neighbors about any troublesome plants that may have to be removed. When designing your garden, it might be a good idea to figure out which plants you're allergic to first.
These are just a few steps you can take – every allergy-sufferer has their own experiences on what works for them. From everyone at STOBAG, we hope you stay well!
---
Protection from the sun
Sunlight has a positive effect on our sense of wellbeing. When we come into contact with sunlight, our bodies release hormones and generate vitamin D, which is essential for healthy bone structure. However, the sun also emits harmful ultraviolet (UV) radiation, which can cause a range of skin problems and ailments, such as itching, blisters, skin growths, welts, and even skin cancer. Generally speaking, you should avoid spending prolonged periods in the sun, especially if you have existing health problems. Shading systems from STOBAG can help you boost the quality of your time spent outside, allowing you to enjoy the summer.