What lies behind it and why it makes sense
STOBAG is aware of the significance and importance of customer service and considers it to be a core area which is the responsibility of all of our company's employees.
With regard to technical customer service, STOBAG is currently implementing its systematic approach to service in the Austrian market, thus offering the customer added value in terms of safety and services.
STOBAG Austria's field-based technicians inspect the equipment on-site at the customer's premises in exact accordance with the specifications of a detailed checklist and record all setting parameters and defects.
This checklist contains a large number of inspection items and stages. The technicians work through the steps one by one and enter the information electronically. In each case, the STOBAG service technician records in detail what has been inspected for the respective sun shading system and logs the values that have been measured.
Following this, the values are analysed and if the permitted tolerance values, e.g. for the cloth diagonal, are exceeded, the customer is informed and they receive a relevant quote for repair of the faults.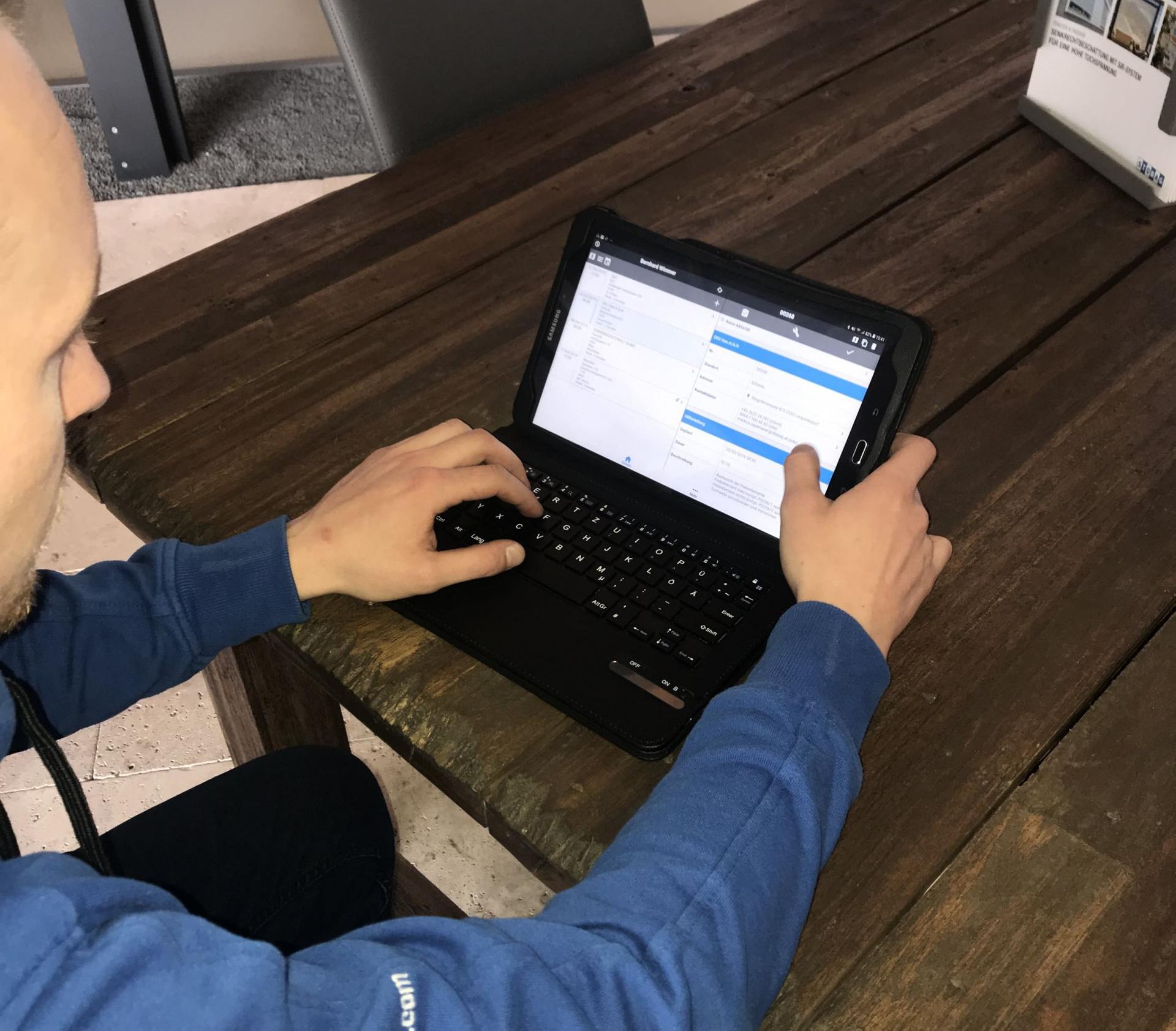 The use of mobile service software which has been specially adapted for STOBAG Austria enables clear and quick communication. The customer receives a detailed service report by e-mail following completion of the work containing all of the technical values related to their equipment and the operations that have been performed. The customer is familiar with the precise condition of their equipment and is able to understand what was inspected or replaced during the service visit.
When the inspection is complete and the equipment is operational again, the STOBAG technician attaches a test label to the product indicating the date of the last inspection.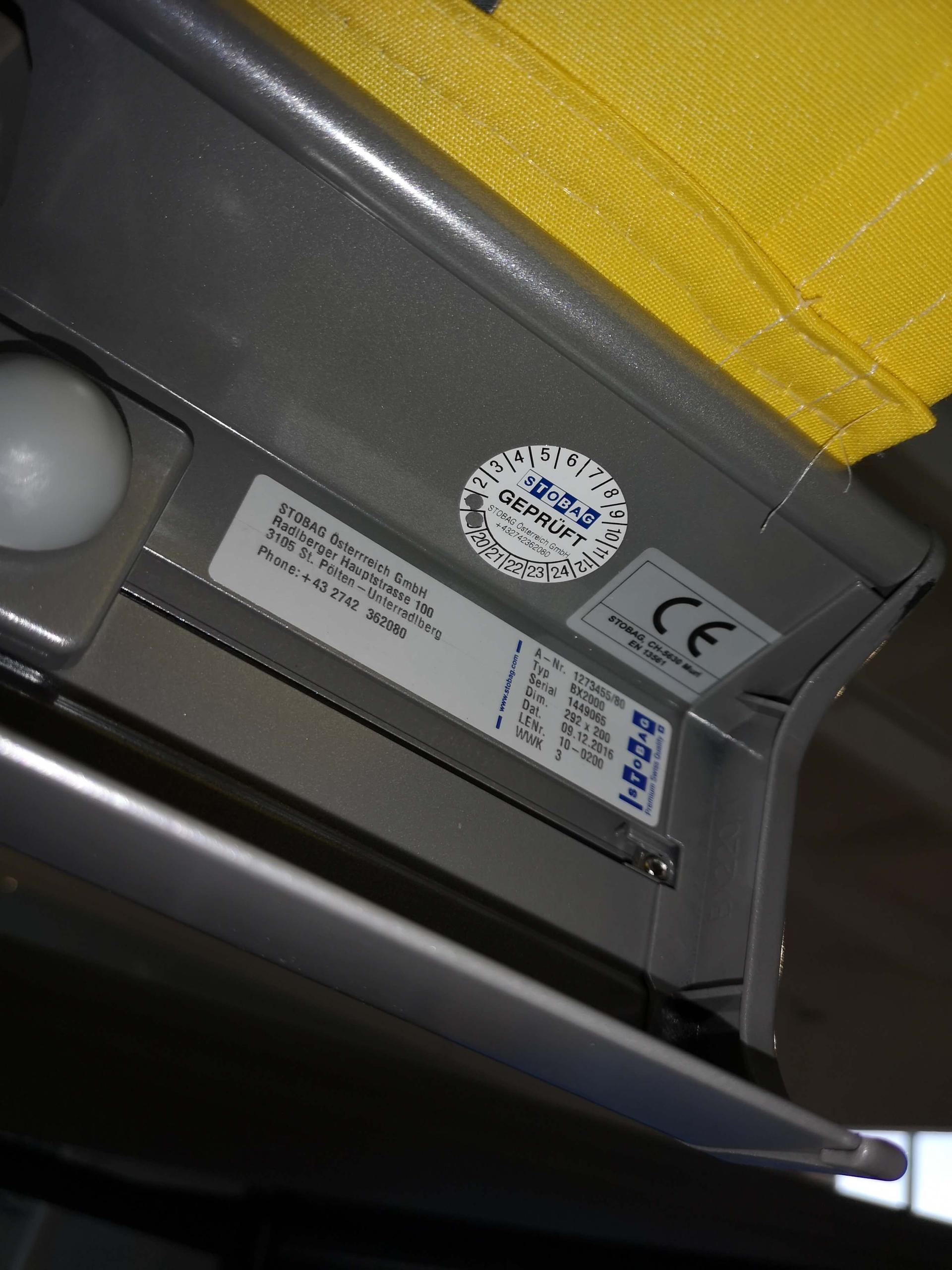 Feedback from satisfied customers shows that the use of checklists and the sending of detailed service reports have been very well received.
With its systematic approach to service, STOBAG is therefore offering more than the simple replacement of wear parts. The equipment is examined meticulously and its condition is recorded in detail.